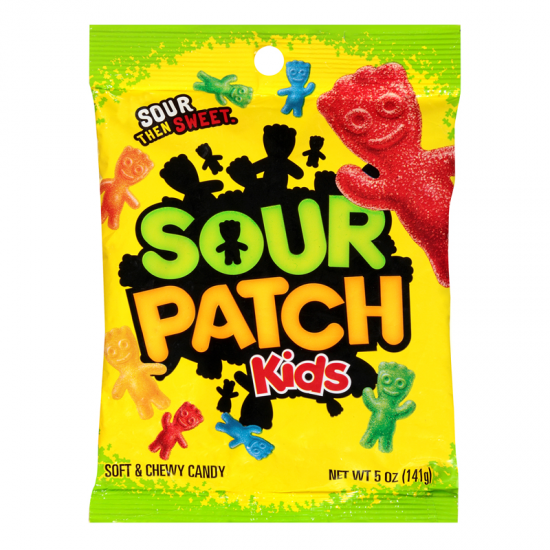 Out Of Stock
Sour Patch Kids Peg Bags 141g-12CT
Sour. Sweet. Gone. Soft and sour candies made by Maynards, Sour Patch Kids have been growing in popularity in recent years with an unusually loyal following in France where they are known as Very bad Kids.
Sour Patch Kids have something of an odd history; originally created by Frank Galatolie, they were named Mars Men when the idea was conceived in Ontaria, Canada. It didn't last long, however, and they shortly became the recognisable sweets we say today.
The candies first hit the American market back in 1985, growing steadily in popularity before becoming a household favourite in the 1990's.
Originally, Sour Patch Kids came in lemon, lime, orange, and raspberry. However, a new berry flavour was then added to the bunch.
Stock:

STOCK Out Of Stock

Pack Of:

Box Qty: 12

Weight:

1.90kg

SKU:

00070462062250